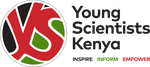 About the 6th YSK National Science & Technology Exhibition
The 2023 YSK National Science and Technology Exhibition (NSTE), now in its 6th edition, will be held from 27th November to 1st December 2023 at the Edge Convention Center, Nairobi, in partnership with the Kenya Innovation Week (KIW) - a flagship forum held in Kenya, organized by the Government of Kenya through the Kenya National Innovation Agency (KENIA).
This year, the Exhibition will bring 418 students (230 girls and 188 boys), showcasing 209 projects in four award areas. It is a culmination of activities including mentorship and engagement of over 6,000 students through outreach and coding programs; and a Winners Boot camp in August 2023 for 40 students that provided actualisation, entrepreneurship training and linking students to mentors from industry.
The YSK theme for this year's exhibition is "Developing Sustainable Solutions for Climate Change". The exhibition format will be a virtual-physical hybrid model bringing some attendees to participate in person while the majority will join the event virtually. We have partnered with KIW, whose edition for this year is Commonwealth Edition, which will bring together over 5 heads of state and guests from 20 commonwealth countries, with His Excellency, President Dr. William Ruto expected to preside over the Opening Ceremony on Monday, 27th November 2023.
The Closing and Awards Ceremony will take place on Wednesday 29th November 2023, from 2pm, in Ballroom 3 at the Edge Convention Center.
The 3-day programme is as shown below. (Click through the tabs to view the scheduled events for each day.)
27th Nov. 2023

28th Nov. 2023

29th Nov. 2023
| | |
| --- | --- |
| 08:00 - 08:30 | Students' registration and finalizing at exhibition booths for guests tour |
| 08:30 - 09:00 | Arrival of VVIPs, guests and exhibitors |
| 09:00 - 09:30 | VVIP Guided tour of Exhibition booths |
| 09:30 - 12:00 | KIW Official Opening Ceremony |
| 13:00 - 14:00 | Lunch |
| 14:00 - 16:00 | Commonwealth Secretary-General's Innovation for Sustainable Development Awards |
| | |
| --- | --- |
| 08:15 - 08:30 | Students registration and final touch ups for judging |
| 08:30 - 09:00 | Judges arrival and registration |
| 09:00 - 09:30 | Judges briefing and address by Chief Judge |
| 09:45 - 12:45 | Judging of student projectsTeachers session w/ The Tech Interactive |
| 13:00 - 14:00 | Lunch |
| 14:00 - 16:00 | YSK participation in Youth Summit Opening Ceremony |
| | |
| --- | --- |
| 08:15 - 08:30 | Students registration and final touch ups for judging |
| 08:30 - 09:00 | Judges arrival and registration |
| 09:00 - 11:00 | Final judging and compilation of resultsTeachers session in the Students' Innovation Summit |
| 11:15 - 12:45 | Teachers' Feedback Session with Judges |
| 13:00 - 14:00 | Lunch |
| 14:00 - 16:00 | YSK Awards and Closing Ceremony |
Contact Us
For more information and enquiries please contact:
kiw@innovationagency.go.ke or 0792 446976 (Pivon) | vinziani@ysk.co.ke or 0705 100156 (Vanessa)